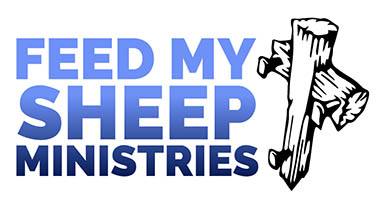 Fresno Food Distribution
Each week Feed My Sheep Ministries serves at 7 drop off locations for food distributions, feeding 1,200 families and the numbers are growing weekly. If you are in need of food, or know someone that is, call Pastor Bruce for more information at: (559)978-5469

We are also looking for volunteers with the food distribution. Contact Pastor Bruce at the same number. The need is great and you will be blessed.
Food Distribution Schedule
Every Monday
San Joaquin Estates Mobile Home Park
2740 W. Olive, Fresno
Every Monday
Midstate Mobile Manor Mobile Home Park
3473 W. Shields Ave, Fresno
Every Friday
Feed My Sheep Ministries Church
117 E. Lemon, Fresno
1st & 3rd Wed.
Christmas Tree Lot
1307 E. Shields Ave, Fresno
2nd & 4th Wed.
11:30am
Innercity Thrift Store
250 Whitesbridge, Fresno
2nd & 4th Fri.
True Foundation Community Church
1841 Van Ness Ave, Fresno
1st Monday
Senior Citizen Village
1917 S. Chestnut, Fresno
1st Friday
ROCC Church
308 N. First, Fresno
3rd Friday

Courtyard Apartments W/Care Fresno
4498 N. Cornelia, Fresno

---