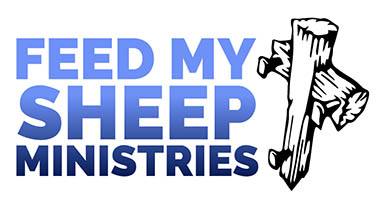 Eternal Life
Have you ever wondered what would happen to you when you die? We never really know when that day will come. It could be in 5 or 10 or even 50 years from now. Or it could be today. No one is guaranteed how long your life will be. What happens to you after death? You hear a lot of things today about people that have come back after a near death experience. They either see a great light or the darkest place that you can imagine. There is a Heaven that is filled with life and light and hope and peace, and there is a Hell which is eternal darkness, pain and misery. Hell was not created for man, but we can go there if we choose to.
How is it that we can make sure that we are going to Heaven? The Bible says to repent of our sins (turn around from the direction that you are going and make a heart felt change) and make Jesus Christ the Lord and Savior of your life. Most of us have heard this verse: "For God so loved the world that He gave His only begotten Son, that whoever believes in Him should not perish but have everlasting life. For God did not send His Son into the world to condemn the world, but that the world through Him might be saved." - John 3:16-17. And just how do we do that? "That if you confess with your mouth the Lord Jesus and believe in your heart that God has raised Him from the dead, you will be saved. For with the heart one believes unto righteousness, and with the mouth confession is made unto salvation.". So it is in 2 parts. Believe in our hearts and receive with our mouths.
Do you believe:
That Jesus Christ is the Son of God?
That He died for all of our sins?
You qualify!
Please pray this prayer with me:

God in Heaven, I know I am a sinner and I want to change that. I ask you to forgive me of my sins. I believe that Jesus is your Son, that He died for me, and you raised Him from the dead. Jesus, I ask you to come into my heart and I make you my Lord & Savior. Fill me with Your Holy Spirit so I can walk out the plan for my life. I love you, and will see you in Heaven some day. I am born again, a child of God, going to Heaven and Jesus is my Lord! amen
If you just prayed that prayer for the first time, it is important that you tell someone. Let us know by clicking below:
---